BIKINI LINE REPAIR CREAM 50ml WOMAN
ShaveSafe Bikini Line Repair Cream is the perfect finishing for the bikini line that gets annoyed by shaving. The cream is antibacterial and leaves the skin soft, nutritious and supple without buds, itching and ingrown hairs. The cream contains organic healing cornflower water and is enriched with nutritious ingredients such as Allantoin and organic Aloe Vera as well as organic and antibacterial Red Arrow Extract and Softening Almond Oil.
The cream is perfect for use after shaving, so the good effect from ShaveSafe is maintained.
• Nutritious ingredients
• Enriched with Red Arrows Extract
• Contains Allantoin, Aloe Vera, Chamomile and Cornflower Water
• Rich in Nutritious Almond Oil
• Contains more than 83% organic ingredients
• Contains more than 98% natural ingredients
• Scents: Perfume-free – mild delicate scent from Chamomile Flower
• Preservation: Parabene free [preserved with Sodium Levulinate]

BIKINI LINE REPAIR CREAM 50ml WOMAN
All ShaveSafe products are without perfumes, parabens and dyes.
ShaveSafe's foam and gel are patented for their unique form that prevents bumps, itching and ingrown hairs.
ShaveSafe was nominated for the Danish Grooming Awards and has won "best in test" in iForm
ShaveSafe's creams are with more than 80% organic content.
Problem solver
Prevents bumps, itching and ingrown hairs
Optimal hygiene
Removes bacteria from both skin and razor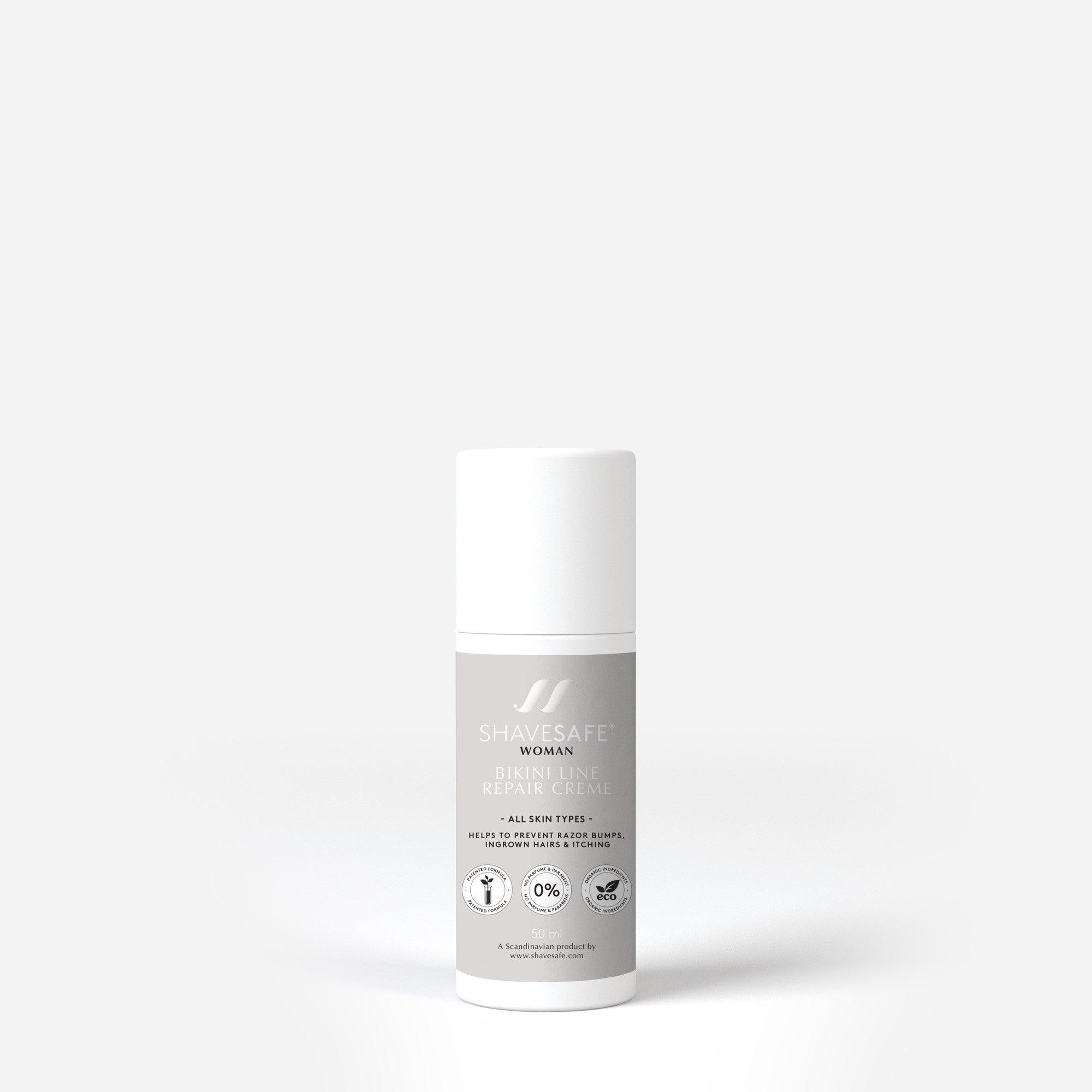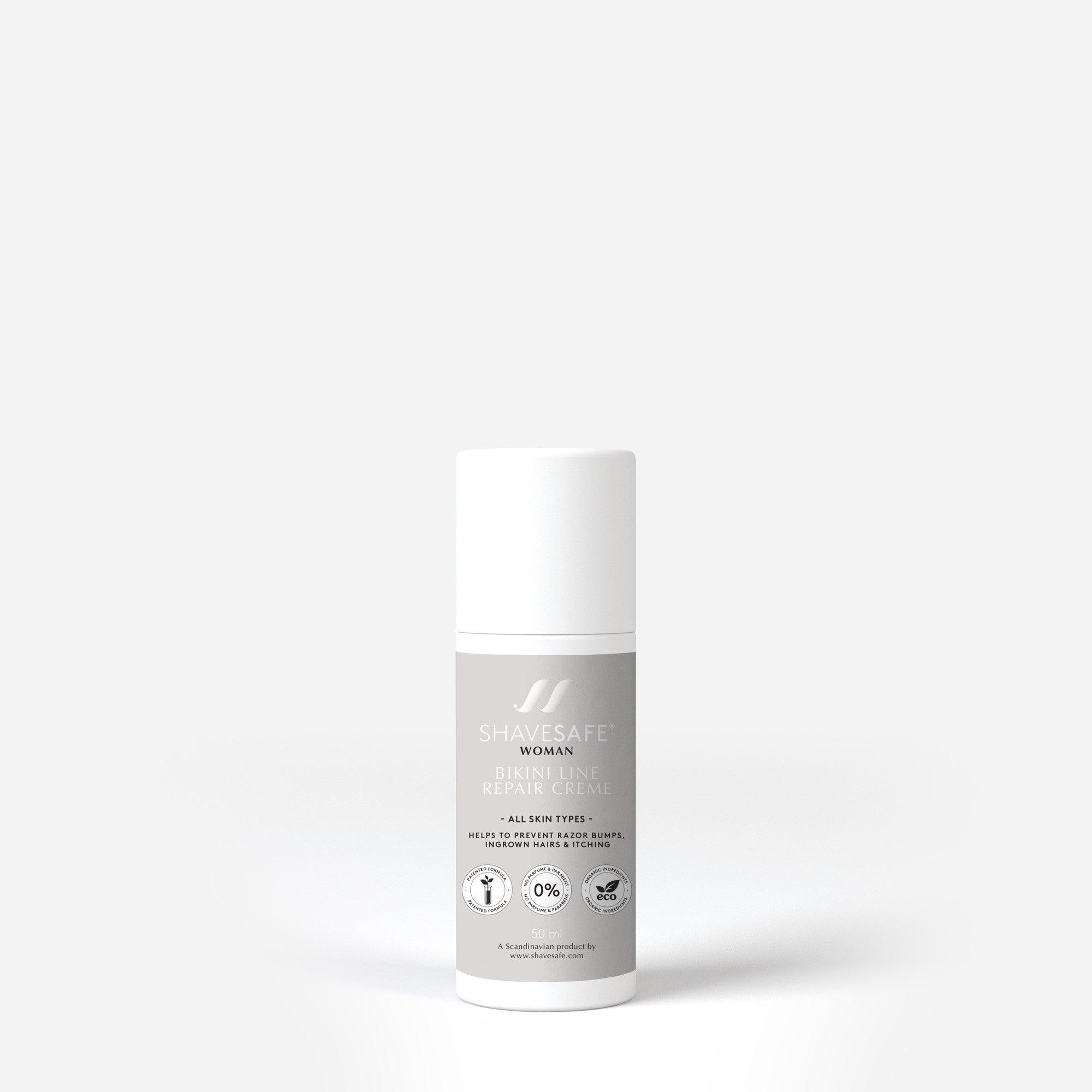 Usage
Can be applied to the whole body
Can be used besides
Razor or trimmer, after wax and laser treatments
100% satisfaction guarantee
We at ShaveSafe promise you that you will get rid of your buds!

With our satisfaction guarantee, you have nothing to lose but those annoying buds!
If it turns out that you still have buds and/or ingrown hairs after 3 weeks of use, try ShaveSafe for sensitive skin for free or get your money back.

Read more
Fast delivery
At ShaveSafe we offer you fast delivery in 1-3 days with dao , Postnord or DHL.

All packages are sent with Track and Trace. We offer you the following delivery options:
DAO Home Delivery - Delivery to private home address. Price: 35 DKK.
DAO Pakkeshop - Delivery to a parcel shop. Price: 35,5 DKK
With a subscription, shipping is free if you have a subscription for 2 or more products. For a single product, you pay shipping. .
DHL & Postnord - Delivery outside Denmark.

Order today before 14:00 and get your package delivered the next day.
Competitive advantage
Let's show specification, advantage or difference of your product inform a short paragraph, combine them with real-life image to convince people buy your product
Get it now!